Your appropriate size can best be determined by specific body measurements. For a measurement result that is as accurate as possible, the measuring tape should be guided close to the skin. All dimensions (body heights and circumferences) in cm.
Women sizes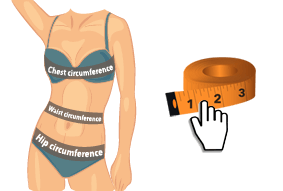 ---
Men sizes

---

Bra sizes


---

Baby, child and youth sizes
The age data M and Y (months / years) are average values, which vary more with age and therefore serve only as a guide.